Mellow Mushroom Richmond - Carytown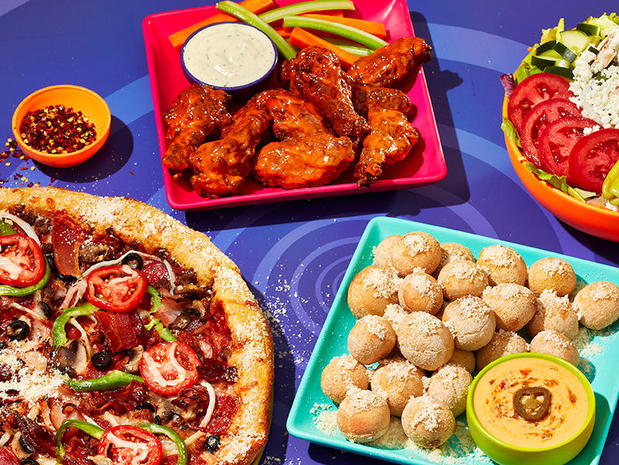 Mellow Mushroom Richmond - Carytown
Mellow Mushroom makes the best pizza in Richmond, Virginia. Our lively restaurant is located on West Cary Street in Carytown, next to Ashby and across from Plan 9 Music. Mellow is a favorite for locals in Richmond - Carytown, The Fan, The West End, and the surrounding areas.
Mellow delivers the best pizza experience in town with our delicious dough, premium ingredients, and unique flavors. Delivering A Higher Order of Pizza™ is our standard. If we can make pizza this tasty and delicious, just imagine what we can do with Munchies, Greens, calzones, and burgers. Many of our pizzas can be made gluten-free or vegan. 
Take your pick from our selection of 40 draft beers and our tasty, handcrafted cocktails. Looking to feed a group? Mellow has carefully curated catering options to make sure everyone goes home with their cravings satisfied.
Order Now
Store Details
Monday - Thursday
11:00 AM - 9:00 PM
Friday
11:00 AM - 11:00 PM
Saturday
11:00 AM - 11:00 PM
Store Specials
Monday
Happy Hour
2:00 - 6:00PM
Featured Munchie, Beer, Wine, and Cocktail Specials
Trivia Night
8:00PM
Tuesday
Happy Hour
2:00 - 6:00PM
Featured Munchie, Beer, Wine, and Cocktail Specials
Wednesday
Happy Hour
2:00 - 6:00PM
Featured Munchie, Beer, Wine, and Cocktail Specials
Thursday
Happy Hour
2:00 - 6:00PM
Featured Munchie, Beer, Wine, and Cocktail Specials